Hold Tight

everyone knows how
short life
is
how fast a moment
can
be
and how precious every
second
we have with each other
truly is

I look at you
having left your family
your friends
your country
for us

I think of the brass ring
we reached out for
enjoying the ride and not
fully understanding the gold
our hands closed around

Reading through the papers
listening to the radio
life's blood spilled needlessly
wantonly
hopelessly streaming down
the drain
gone
in a flash

Someone so vibrant
so filled with life
his presence
making the air
crackle
much like the role
played on distant shores

Immortal

And yet in one moment
one blink of an eye
gone
the vacuum created
suddenly removing
the icon
presenting the man
the father
the husband
the son
showing us this
larger than life
person
was larger
than the role played

Unforgettable

And with life beating
with one less soul
do I reach
out
holding on
to you
who gave up
so much
for
me

Reminded that
life is too
short

Reaching out
with
both fists
and holding
on
tightly
before blinking
out
2

(c)Trish Shields
021602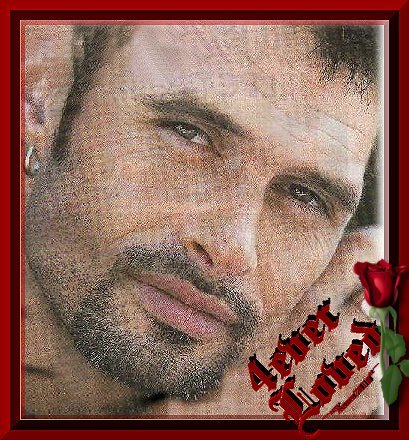 March 16, 1963-February 16, 2002


Lucy Lawless and Michael Hurst are in the process of setting up an Official Kevin Smith Foundation/Fund in Kevin Smith's name. It will be the "only" official memorial fund. Kevin's manager Bruce said the foundation will initially help Kevin's family out financially and later help young actors eager to follow in their hero's(Kevin's) footsteps. Details will be announced in the near future..

Donations to the Kevin Smith Trust should be directed to:

Kevin Smith Trust
c/o Auckland Theatre Company
PO Box 6513
Wellesley Street
Auckland
New Zealand

Any questions should be directed to: danielle@atc.co.nz
---
Tribute Pages


If you would like you tribute page added please email Xena2010 with the URL and the page title.
Hello Audra,

first of all thankyou so much for posting all the information tragic as it is.

I was priveledged to meet Kevin last year when I went to see the Blue Room. I asked the house manager if she would give Kevin my programme to be autographed he sent a message back saying if I waited untill after the show he would meet me, Kevin and Danielle came out and made my day, unfortunatly I did not have my camera with me . The memory will last for ever , he told me about his family how he lived in South Island but moved to Auckland for work, I did not have to ask for anything, he so impressed me that I told everyone what a truly wonderful person he was,being a die hard Xena fan you will know that my holiday dreams were completed.

I have to say that if it is a fact that Kevin fell from such a height how on earth did he survive for 11 days it would have been close on 60feet,I do hope there is a sensible reason for the accident, what ever I treasure my meeting with him and am grateful that I had the opportunity .

take care,

know that Kevin is in a better place,we pray that his wife and children are given the strenght needed to make for themselves the life he would have given them.

Bye Gina................

BACK TO KEVIN SMITH TRIBUTE PAGE
BACK TO MAINPAGE