Hold Tight

everyone knows how
short life
is
how fast a moment
can
be
and how precious every
second
we have with each other
truly is

I look at you
having left your family
your friends
your country
for us

I think of the brass ring
we reached out for
enjoying the ride and not
fully understanding the gold
our hands closed around

Reading through the papers
listening to the radio
life's blood spilled needlessly
wantonly
hopelessly streaming down
the drain
gone
in a flash

Someone so vibrant
so filled with life
his presence
making the air
crackle
much like the role
played on distant shores

Immortal

And yet in one moment
one blink of an eye
gone
the vacuum created
suddenly removing
the icon
presenting the man
the father
the husband
the son
showing us this
larger than life
person
was larger
than the role played

Unforgettable

And with life beating
with one less soul
do I reach
out
holding on
to you
who gave up
so much
for
me

Reminded that
life is too
short

Reaching out
with
both fists
and holding
on
tightly
before blinking
out
2

(c)Trish Shields
021602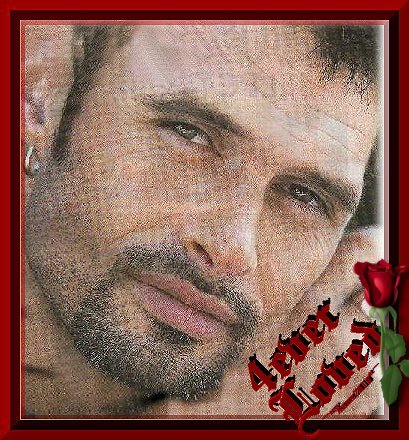 March 19, 1963-February 16, 2002


Card and condolences can be sent to:
Kevin Smith Memorial
c/o Lori Joyce
24 Scarfair Pathway
Scarborough, Ontario
M1B 4E8 CANADA
Lucy Lawless and Michael Hurst are in the process of setting up a memorial fund in Kevin Smith's name. It will be the "only" official memorial fund. Kevin's manager Bruce said the foundation will initially help Kevin's family out financially and later help young actors eager to follow in their hero's(Kevin's) footsteps. Details will be announced in the near future.
---
Lucy Lawless & Friend's Tribute on Holmes 2/18/02

These are a few words that I put together with some others of Kevin's Friends. It's very hard to sum a man like him up. But anyway...

A staggering intellect.
A rapider wit.
A complete absence of malice.
Could get mad, but incapable of meanness.
Could never say no to a request.
Loved a party and was not afraid of a hangover.

Could talk to anyone: man, woman, child, black and white, US President or filmset extra. You were his equal. Unless of course you were Sean Fitzpatrick, in which case he would faint the second you extended your hand. Yes, Kevin was passionate about sport, in particular the Canterbury Crusaders. Big games down to the Shakespeare's and the Cock&Bull Tavern. Coffees on a Saturday morning with the guys after gym.

Kevin's circle of friends extended well beyond the circle of Acting Community where he bested us all with god given talent and attitude. and boy, could he sing.

Kevin leaves behind not just us, his loving friends and fans, but Sue, his wife, the rock on which he built his career, and his partner of some twenty years and three loving little boys for whom Dad was truly a hero. We are going to do our darndest to make sure Kevin's family feel the love and esteem we hold him in. Kevin gave so full of himself personally and professionally. and I believe that all that great karma will be coming back their way. Those little boys will know that where ever he is their Dad is still taking care of them still.

God Speed Kevin.
Party on.
We love you.

BACK TO KEVIN SMITH TRIBUTE PAGE
BACK TO MAINPAGE